VICTORY OF THE SPIRIT: Reflections on My Journey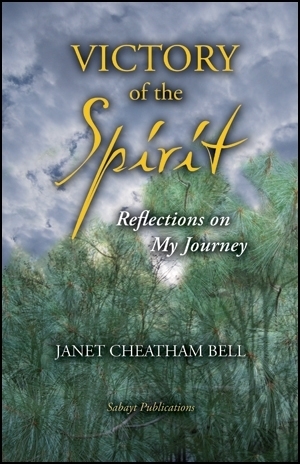 This book takes its title from a quotation by Howard Thurman in his book, Jesus and the Disinherited as follows.

"Out of the heart are the issues of life and no external force, however great and overwhelming, can at long last destroy a people if it does not at first win the victory of the spirit against them."

Among those who provided inspiration for the essays in this book are: Maya Angelou, Arthur Ashe, James Baldwin, Mary McLeod Bethune, Deepak Chopra, Frederick Douglass, W.E.B. Du Bois, Mari Evans, Zora Neale Hurston, Thurgood Marshall, Toni Morrison, Michelle Obama, Rosa Parks, Madam C.J. Walker and Cornel West.


EXCERPT FROM KNOWING YOURSELF
Your True Guide
There is something in every one of you that waits and listens for the sound of the genuine in yourself. It is the only true guide you will ever have. And if you cannot hear it, you will all of your life spend your days on the ends of strings that somebody else pulls.
~ Howard Thurman, theologian and mystic
In the quest to to discover who I am and why I am who I am, I have spent many hours listening for the sound of the genuine in myself, and I have finally learned to recognize it when I hear it. It has not been easy; it required a commitment of time and effort. It meant spending hours, days, and even weeks alone. It has been
worth it because my life is increasingly my own creation, and the joy I feel is beyond description.
I was among those who found the obvious victims of despair —alcohol and drug addicts—pitiable. I came to realize that there are many socially acceptable ways of avoiding the genuine in yourself. People can do it through casual relationships, health problems, or long working hours.
I discovered that spending fifteen minutes a day (less than two hours a week) in absolute silence, just listening to myself, was an effective way to find out who I am and what I really want.
The first few times I tried it, I kept thinking of all the things I should be doing. However, with practice and persistence in returning to the silence, I learned to hear myself. Gradually, I have become a human being rather than a human doing.