BOOKS BY JANET CHEATHAM BELL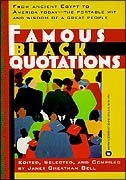 UPDATE IN PROGRESS
STILL RISING
Famous Black Quotations for the 21st Century:
Still Rising
Of all the books I've published, FAMOUS BLACK QUOTATIONS has been my bestseller! It has been out of print for several years with only a few collector's copies available from me, as well as occasional used copies online. A new version of Famous Black Quotations was last published in 1994. A LOT HAS HAPPENED SINCE THEN, so I am updating it for publication in 2023.
***


This popular title includes over 300 quotations--the best known, plus many that have become better known--all by people of African descent. Now, these words can be with you always, in a single, easy-to-use volume. From Aesop to Angelou, from Marcus Garvey to Martin Luther King, from Nat Turner to Nelson Mandela; here are the words you want for effective speaking and inspired thinking and writing.

A quotation by Malcolm X taken from Famous Black Quotations was used on the television show, Fresh Prince of Bel-Air that aired 1990-1996. I received my first (and only) movie credit for verifying a quotation for the Spike Lee movie, Bamboozled released in 2000. A different quotation was used in the 1999 movie Best Man. That one came from Victory of the Spirit.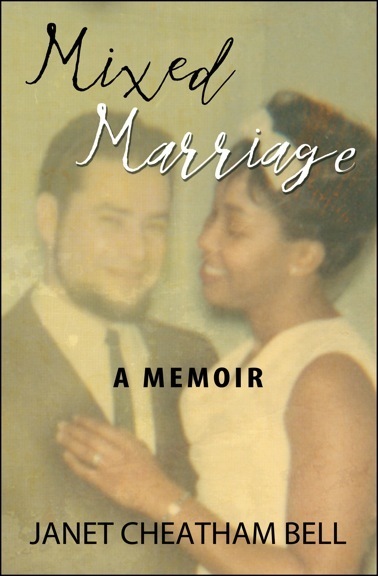 It was the sixties. Everything was changing. People were demanding freedom of every kind. Freedom from racism, from the war in Vietnam, from sexism, from police brutality, from college courses that ignored the achievements of everyone except those of European descent. So, why not, also, the freedom to marry whomever you choose?
In 1965, before the U.S. Supreme Court ruled that the ban on mixed marriages was unconstitutional, in many states it was a crime to marry "outside your race." And less than 1% of Americans chose to commit that crime. This is the story of how I came to defy that ridiculous law.
In The Time and Place That Gave Me Life, I write about growing up in Indianapolis. Except for the lack of signs that said Colored and White, it felt very much like the Deep South of the era. Racism was everywhere and I include it as a significant presence in this memoir. I am candid and, I hope, provocative as I explain how race and racism impacted and helped shape my life from my birth in 1937 until I left Indiana in 1964. This memoir is not a "downer," however. I also write about the many good times I had, and how I managed to overcome some of the obstacles I encountered. You can also learn a little about Indiana's history since I interweave local history into discussions of my education, my marriage, and conflicts with my parents.

For more information on this and other books, click on the title in the sidebar.


A collection of essays about identifying and using the power we have as members of the American body politic to work together for our common good. The essays also emphasize our mutual dependency and cover a range of topics from personal and spiritual development to issues that impact our interactions with one another in the public sphere: the environment, economics, entertainment, mass transit, politics, and race relations.

This is a revision and update of the book, Victory of the Spirit: Meditations on Black Quotations, originally published by Warner Books in 1996. After Warner took that book out of print, I reorganized and updated it. I also changed the subtitle to "Reflections on My Journey," the one I originally preferred, then published it myself. This publication is from the imprint Sabayt Publlications that I established in 1986, but which had been dormant since I licensed Famous Black Quotations to Warner in 1994.

Both the 1996 and the 2011 editions of Victory of the Spirit are available online, but they have different covers and different subtitles. Of course, I prefer that you purchase the newest one.